Do you want to take physiotherapy? Physiotherapy is a very varied career path. As a matter of fact, there are many different types of physiotherapy disciplines. Hospital departments for example, have physiotherapists for occupational health, intensive care, outpatient department, orthopedics, pediatrics, mental health, stroke services; and women's health. Do you want to take physiotherapy? Outside the four corners of the hospital, there are physiotherapists for schools; and children centers, residential homes and centers for elderly people, sports clinics, gyms, professionals sports clubs and teams; leisure centers, armed services, etc. Physiotherapy education requirements differ greatly from one country to another. Do you want to take physiotherapy? Around the world, physiotherapy and physical therapy are widely considered the same; and their training ranges from the basic work site education in medical institutions such as outpatient clinics and hospital, to professional master's program and doctoral degree.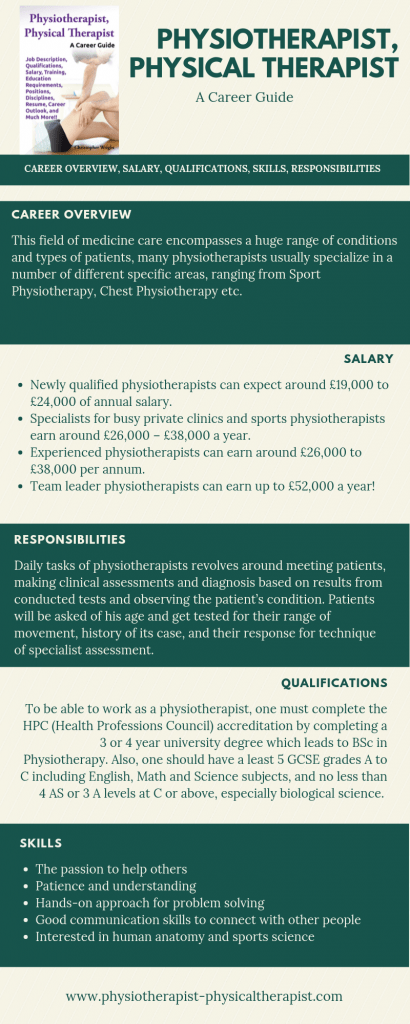 Do you want to take physiotherapy? In the US, aspiring physical therapists have to complete graduate degree program in physiotherapy/physical therapy in university; college or educational institution that's accredited. Bachelor's degree is required for admission of these programs; and though there is no specific major stipulated, many schools require students to complete certain number of courses as prerequisite in sciences; and human health in order to qualify for the admission test. Some courses may also require students to participate in either volunteer or paid work of physical therapy in a clinical setting.
In Canada, aspiring physiotherapists need to complete a Master's degree in Physiotherapy to be able to practice in the field professionally. Most Canadian provinces also require aspiring therapists to pass the national Physiotherapy Competency Exam after they finish their physiotherapy program.
Do you want to take physiotherapy? In Australia, aspiring physiotherapists can get their education through Universities, private colleges or TAFE. Technical And Further Education offers various Diploma level courses like Diploma of Practice Management, which can be a ticket for anyone to get accepted for a higher physiotherapy education course. For university study, physiotherapy courses give students the best chance to improve their knowledge; and hone their skills through work experience and in professional environment. In private colleges on the other hand, physiotherapy courses are usually Certificates and Diploma or Advanced Diploma levels. Some colleges also offer short-term courses on specific physiotherapy subjects, such as Clinical Practice Management; and Assessment and Treatment of Sports Injuries.
Post – Graduate Degree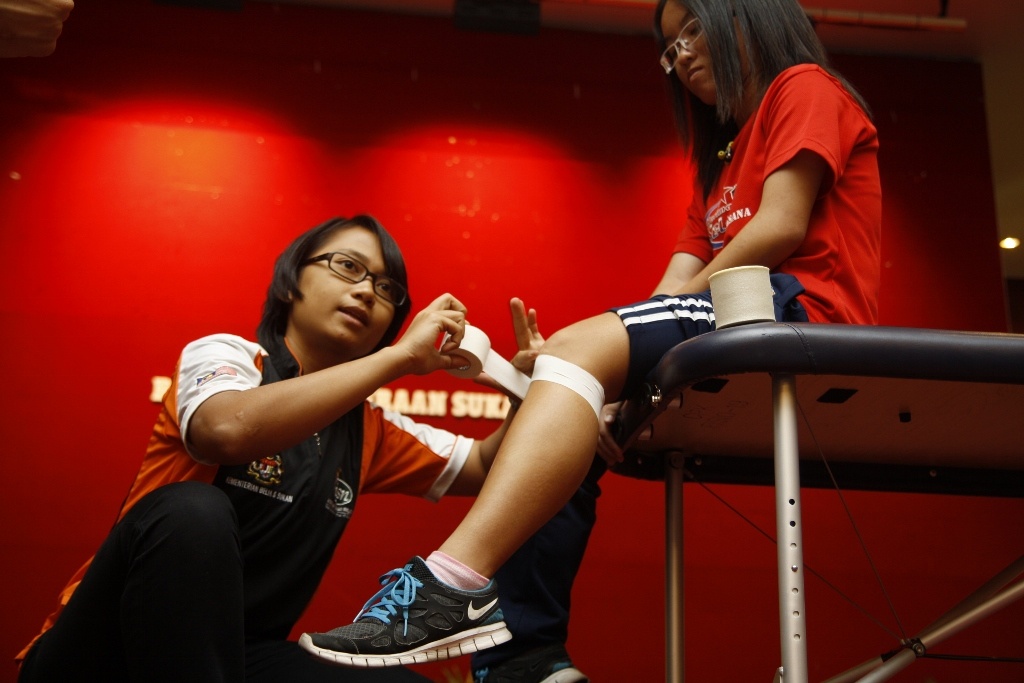 Those who seek to offer more extensive treatment and specialize in specific field can take up Master's Degree or Doctoral Degree. Since the field requires lifelong commitment to treating patients and administering different techniques, it also requires lifelong learning. Licensed and practicing therapists should always continue to keep up with the latest trends; accept new findings of researches and studies, learn; and adapt new techniques to stay competitive and provide the best service to their clients by taking post-grad educational programs. These programs usually include combinations of classrooms education and hands-on learning through lectures, group works, clinical placements, etc. Classroom-based learning usually revolves around human anatomy, bio mechanics, physiology, and pathology. Hands-on learning on the other hand, is more about the different physiotherapy programs and treatment techniques.
Private Practice vs. Institution
There are two options physiotherapists can fall into in their careers; either work for an institution or in a private practice setting. The latter may not be the right choice for everyone, and as a matter of fact; it's not the right choice for most physiotherapists. However, many physical therapists definitely dream of owning and operating their own clinic. If you think you have what it takes to run your own clinic; then you have come to the right place. This entry will talk about the things involved in starting your own private practice therapy clinic. This includes finding the right location for your clinic, having a good management strategy, choosing a specialty, purchasing equipment, etc.
Want to Run Your Own?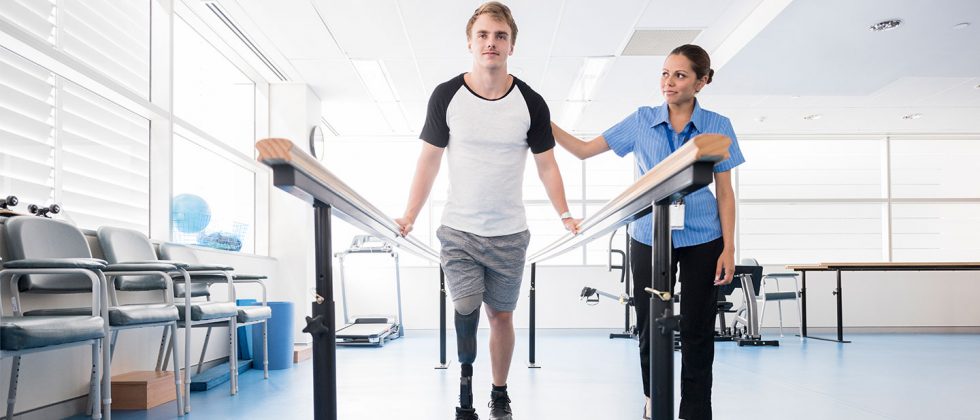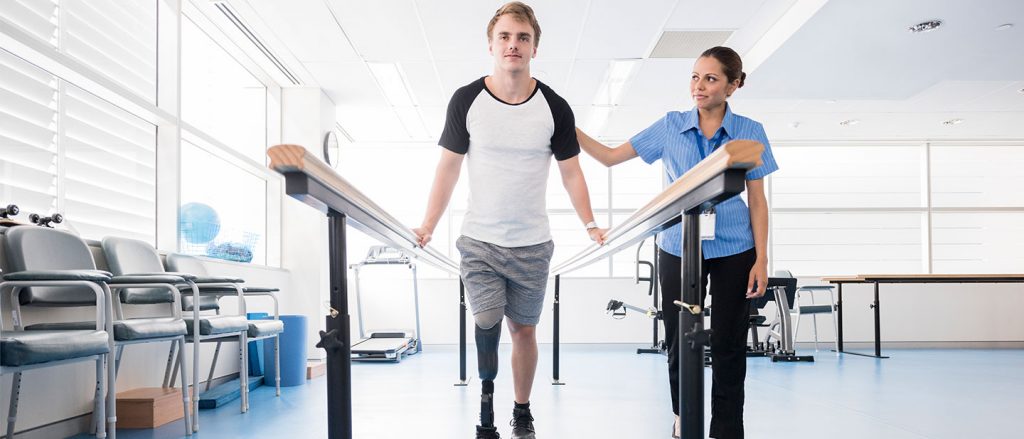 Do you want to take physiotherapy? Do you want to run the clinic on your own or not? Two heads are better than one and the American Physical Therapy Association actually agreed with it. According to them, partnership brings a lot of advantages for startup clinics, it's what makes ownership possible in the first place, and can definitely bring the things that you're missing, such as money, experience, business acumen and connections. To put it simply, partnership can fill the critical spaces you need to be successful. Not to mention you have someone to share risk and reward.
Running your own business on the other hand means you have the freedom to make your own decisions, and get all the profits. This of course also means you would have to deal with all the risks involved, such as paying your debts, which is what APTA calls administrative burden. If neither of the choices appeals to you, then you may want to consider group practice. You will surely benefit from the experience of other savvy professionals. Also, you will not have to shell out huge amount of money to invest for space and equipment, as you can take advantage of an already-established practice. In traditional setting, physiotherapists, as with most healthcare practitioners; enter into contracts with insurance companies to provide medical services that are part of the insurance's benefits. This model, the financial burden is on the insurance company, aside of course, from nominal cost patients must pay.
However, reimbursements from insurer decreases; while the cost of keeping a clinic and providing services increases, as more and more physiotherapists opt for out of network and prefer cash-based practice. Cash-based physical therapy practice frees you from the hassles of paperwork that comes with medical insurance reimbursements; making it more appealing. However, though it's ideal for you, it's not practical for patients; as some are simply not willing or able to pay for their physical therapy needs.
Conclusion
Do you want to take physiotherapy? It is important that you do your homework and not jump into the first available space that you find. To help you decide, there are a couple of things you should consider, such as your community demographics, location and operating hours of your clinic, your expertise and services your patients can't get elsewhere; and how other physical therapy clinics like massage clinics, acupuncture, chiropractic, health clubs, etc., are performing. This will help you identify the gaps you need to fill for running a business.
There are things you should look for, such as small business fees and tax implications in your city and state, direct access services you can offer that your state allows, how people live in your chosen community; how much of the population needs your physiotherapy services, your competition, what makes your area convenient for your target clients, accessibility, etc. In other words, you should conduct an ocular inspection and study your preferred locations for their potential.